About Us...
Founded by John Shamshoian in 1991, Realty Concepts is a real estate brokerage with offices in Fresno, Clovis, and Oakhurst. Over the years, Realty Concepts has expanded to serve the Central Valley successfully, while maintaining our integrity and close-knit family atmosphere. Our agents are local experts, with deep ties in their communities and a dedication to meeting each of their clients' needs.
At our core, Realty Concepts is a family first and a company second. By placing people before profits, we have created a culture wherein our agents are empowered, our communities are served, and our clients are cherished. "We're obsessed with our culture. We don't run our business like a business. We see Realty Concepts as a mission: to serve our Realtors so they can serve their clients," explains J.P. Shamshoian, CEO and Owner of Realty Concepts.
At Realty Concepts, our values are simple: quality before quantity, service before sales, people before profits, you before us. Every day, we work to deliver on that promise.
Contact Us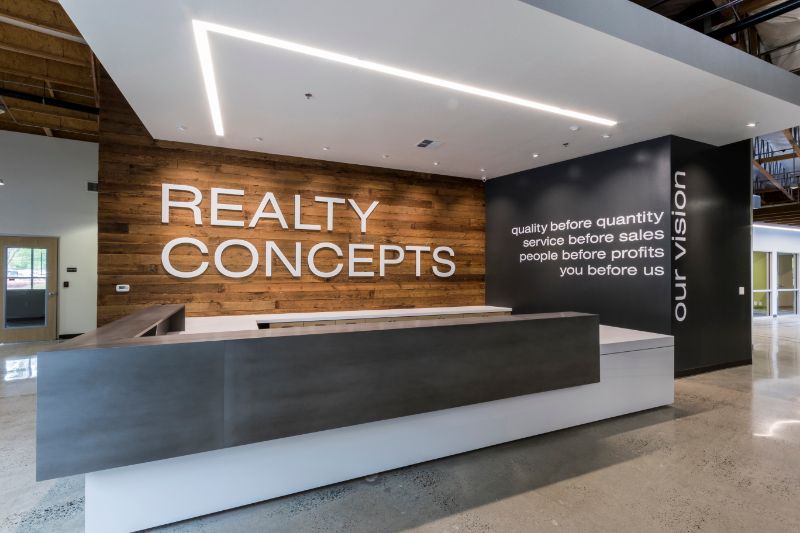 The RC Difference
Realty Concepts and our Realtors® have a reputation for holding ourselves to the highest ethical standards, working smarter than anyone else in the business, and always putting our clients' needs before our own. In an office full of ambitious high performers, vibrant personalities, and strong voices, we have created a loving, team-oriented, and truly unique family here.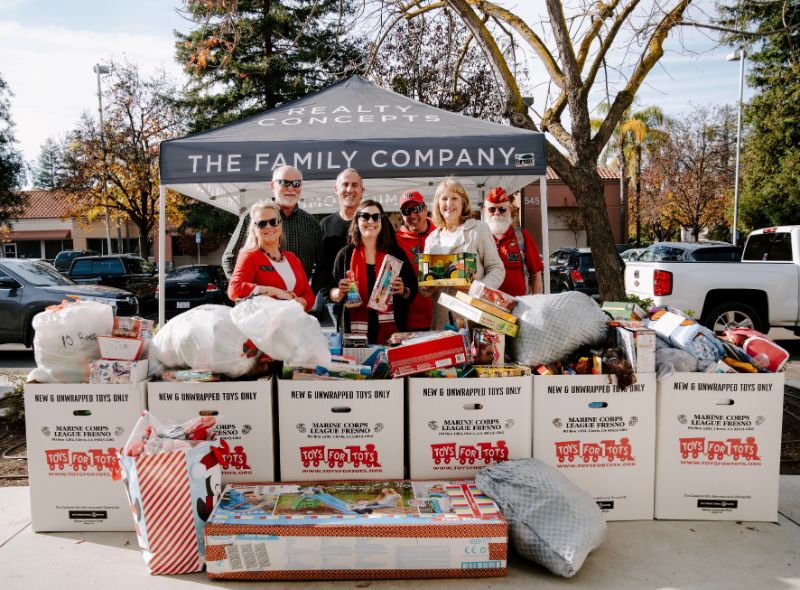 RC Cares
RC Cares is our outreach program, conducting multiple fundraisers every year to give back to our community. Its volunteers consist of RC agents and staff that love to uplift our beautiful community in any way that they can. With our yearly school supply, blood, food, and toy drives, we are able to help the communities that we work in. We also support our local firefighters and police departments with our Hearts for Heroes campaign where we deliver home-baked goods and hand-written thank you cards to their stations. We also contribute to numerous other campaigns throughout the year.
Testimonials
" Deanna did an excellent job finding my dream home. She was always available and quick to answer all my questions. Deanna worked very hard to make my house buying experience as pleasant as possible. I would recommend her to anyone! "
- Monica Romero
" Very good "
- Tigran Iskenyan
" Deanna was very professional in all aspects pertaining to the sale of my home. She was very knowledgeable as she explained the process and paperwork, and when it came to pricing, she really researched the value. She did a great job on staging the house and we ended up getting multiple offers. She was extremely helpful with the follow up on all the reports and finding contractors to do any work that was needed. She was fantastic in her communication, always keeping me informed and was always available. Deanna is truly a knowledgeable and professional realtor and I would highly recommend her to anyone,,,,, "
- David Konwinski
" Deanna was attentive and did a great job marketing our house! "
- Richard A. Overholt II
" Deanna was awesome! She is Professional, Courteous, Efficient and Knowledgable. She is a good communicator and kept me in the loop for evert step of the process. I highly recommend her and will definitely utilize her in the future for any home sales or purchases. If you want your home to sell quickly & the process to go seamlessly, the Deanna is your agent! "
- Leslie Williams
" Very professional and personable. Deanna took the time to explain step by step the whole process and that was very comforting. I would highly recommend her to my family and friends when they decided to purchase a home or condo. Excellent! "
- Robert iverson
" Deanna worked with us for close to a year to find the perfect house. It is our first home and she was incredibly helpful and reassuring when we felt lost. She knows the neighborhood very well, and knew when the prices were right and when they weren't. She worked very hard for us and we're extremely grateful for her. "
- Chad Hatcher
" Deanna is extremely knowledgeable, professional and a pleasure to do business with. She puts your needs first and does her absolute best to make your listing or home buying an enjoyable experience. I highly recommend her to help you with all of your real estate needs. "
- Rich King
" My house had to be one of the most challenging and lengthy processes we've ever encountered.. Deanna never gave up went out of her way on so many occasions through the variance approval process and stayed positive through the entire two years. She the "best in class" in my mind! "
- Past Client
" First of all I clicked on the 5th star (excellent) but nothing happened so I want it on the record I rate her as an excellent realtor. Deanna worked diligently to get my house sold. She did extra things to make the sale happen, and there were a few things that didn't go smoothly. That is where she went beyond the call of duty - she helped with painting a wall, replacing batteries, pushing for a closing of escrow when the other party kept pushing it down the road. There are other things she did which made it easier for me. I appreciate all that she did, and would hire her again when the time comes. I have recommended her to others, and will continue to do so. I am happy with the work she did for me. "
- Linda B. Kyle
" When you want FIVE STAR SERVICE, call Deanna DiMuro! We bought and sold with Deanna. She provided extremely professional and personable service when listing our home. She has impeccable attention to detail and expert negotiating and marketing skills! Her open houses are simply the best! We couldn't be happier with her service, and you will be too! "
- John and Joyce VanOrnum
" Good job "
- Tigran Iskenyan
" Deanna helped me find a terrific Realtor to sell my condo in Washington, D.C. He was competent, courteous, and always on my side. I never doubted his advice because I knew Deanna had done a great job vetting him. "
- Mary Casey
" Deanna is a hardworking, organized and committed realtor. She goes the extra mile to get things done and make her customers happy. We appreciate that she is energetic and just a joy to work with. We are lucky that we met Deanna and will continue to recommend her to others and definitely use her again! "
- Sandra and Michael Torosian
" I was having problems getting my house ready for sale. I needed some paint work and general upkeep repairs done. I called Deanna and she answered the phone, we set an appointment and she arrived 10 minutes early. After our first conversation I knew she was the realtor I wanted. She facilitated the repairs to get the house ready. The contractors she recommend were professional with estimates and time. My house was a little barren due to a sale I had prior to moving. Deanna brought in furniture and decorator items to make my house look perfect. She had a professional photographer take pictures of my house on Thursday, listed it on mls on Friday, sold it on Saturday. She also sold the house for over My asking price. What else can I say , Deanna is the Best, Rick Lockhart "
- Rick Lockhart
" I WOULD GIVE DEANNA A 5 STAR RATING FOR HER EFFORTS TO TAKE CARE OF CLIENTS. I HAVE KNOW HER FOR SEVERAL YEARS AND WATCH HER WORK DILIGENTLY FOR HER CLIENTS. SHE IS VERY DEDICATED AND LEAVES NO STONE UNTURNED TO DO A GOOD JOB. SHE HAS A VAST SUPPORT OF HELPER TO DRAW FROM AND HELPED ME GET THE RIGHT PERSON FOR MY TERMITE PROBLEM. "
- WANDA HARRIS
" Undoubtedly, she's one of the most hardworking and honest people that I have known through the years. "
- Bernardo Lopez-Segura
" Deanna was a best choice...performed every aspect of listing...staging and showing our home with skill, hard work and eye for detail. Deanna has a cheerful disposition, a lady who truly enjoys her chosen profession as Realtor. Excellent service throughout the transaction. Very prompt communication, efficient paperwork, friendly and caring ...all told our BEST choice. We highly recommend DEANNA DiMuro. Thank you Peace be with you during these difficult times. "
- Jackie and Plato Sterios
" Deanna kept our best interests in mind when we had questions or concerns regarding our new home. She made sure all matters pertaining to the 'agreed upon repairs' were being completed. She kept us informed on all matters. She was awesome in returning calls and made herself available at all hours. She was flexible for appointment times to see homes and for filling out paperwork. She was very quick in answering all of our questions. Deanna is very knowledgeable in her profession and we'll recommend her to our friends and family. "
- Ramona and Albert Barcena
" When it came time to sell our home, there was no question in my mind that I wanted Deanna to represent us. Being in the real estate field myself, I knew exactly what qualities I wanted in an agent: dependability, personable, detail oriented, someone who had a strong network, a good communicator and definitely a go-getter. Deanna is all of this and more! From the beginning, she walked us through every step and was there for whatever we needed. Her great communication and attention to detail ensured our house was ready to go. Her marketing and strategies helped bring in a steady stream of potential buyers. This led to us getting multiple offers, well over asking! Deanna truly exceeded all of our expectations and she truly went above and beyond! We would use her again in a heartbeat and have already recommended her to friends and family. She truly is amazing! "
- Tracie Lamons
" I recently worked with Deanna to purchase my first house. She was fantastic to work with! She was professional, informative, responsive to texts and calls, as well as a great resource for recommendations for each area of work needing to be done on my house. I also appreciated how flexible she was with my schedule, and that she even continued to work on the closing while she was out of town. I would highly recommend working with Deanna and would work with her again in a heartbeat. "
- B Fitzgerald
" Very helpfully forks every time "
- Tsovinar Mikayelan
Previous
Next